2022 Approved Commissioners District Map
On November 17, 2021, the Harnett County Board of Commissioners voted unanimously to approve version five of the County's proposed district map. The new district map will take effect for the 2022 elections. With the new district map being used for the 2022 elections, the Harnett County Board of Elections will update the voting district lines and have those in place by the beginning of candidate filing on December 6, 2021. The new district map will be used for the next 10 years until the 2030 Census data is provided to the Board to determine if any imbalance has been created within the current districts. (Click here to view Commissioner's New District Map Resolution)
For more information on the Commissioner's process for developing a new district map, click here to view full press release.
New District Map
Commissioners approved version 5 of the proposed district maps. To view the new district map for Harnett County, click on the map below. To view the demographics data for the district map, click here.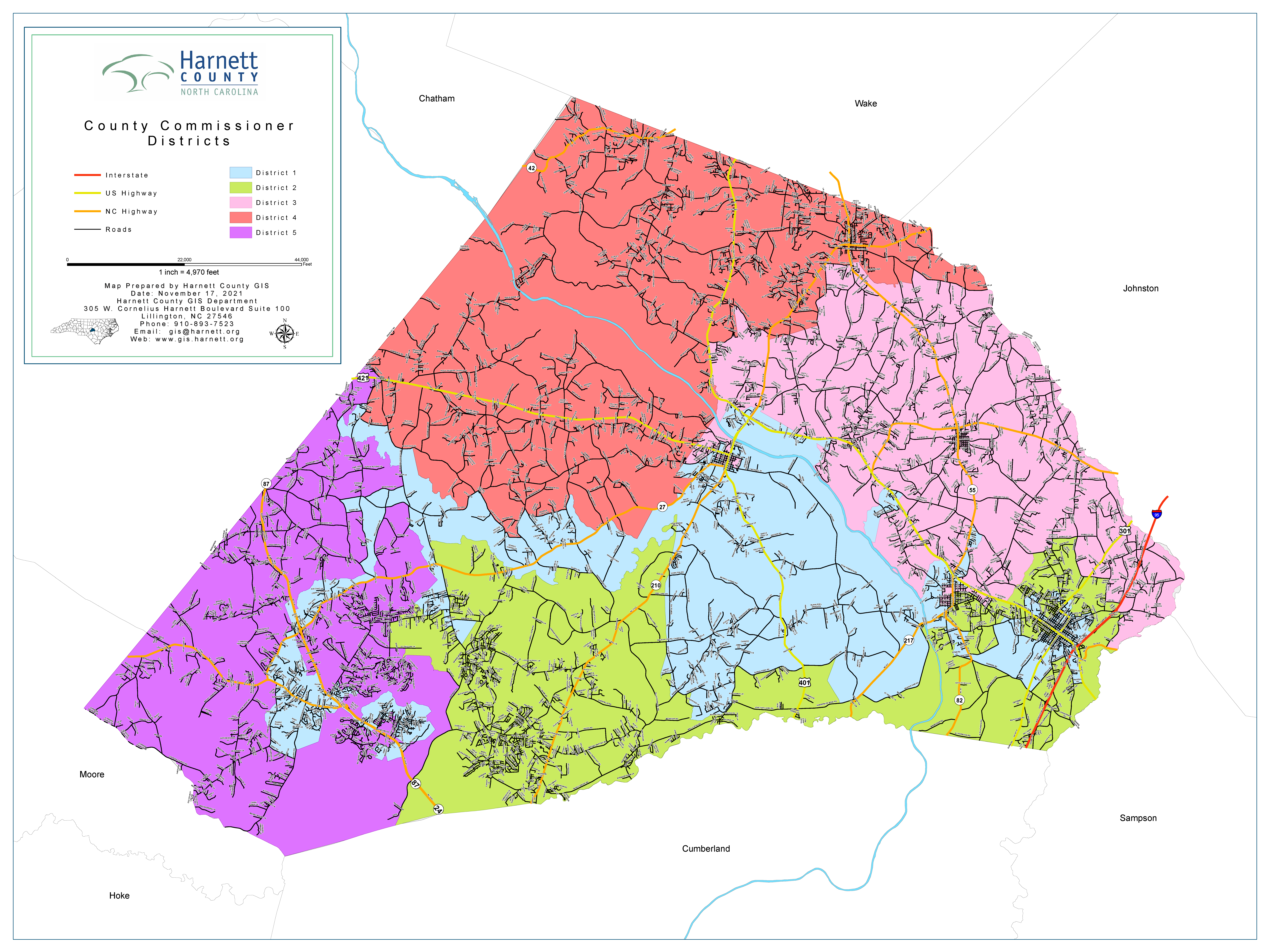 For previous versions of the district maps, click on the links below.
Version 6 (demographic statistics per proposed district, click here)
Version 5 (demographic statistics per proposed district, click here)
Version 4 (demographic statistics per proposed district, click here)