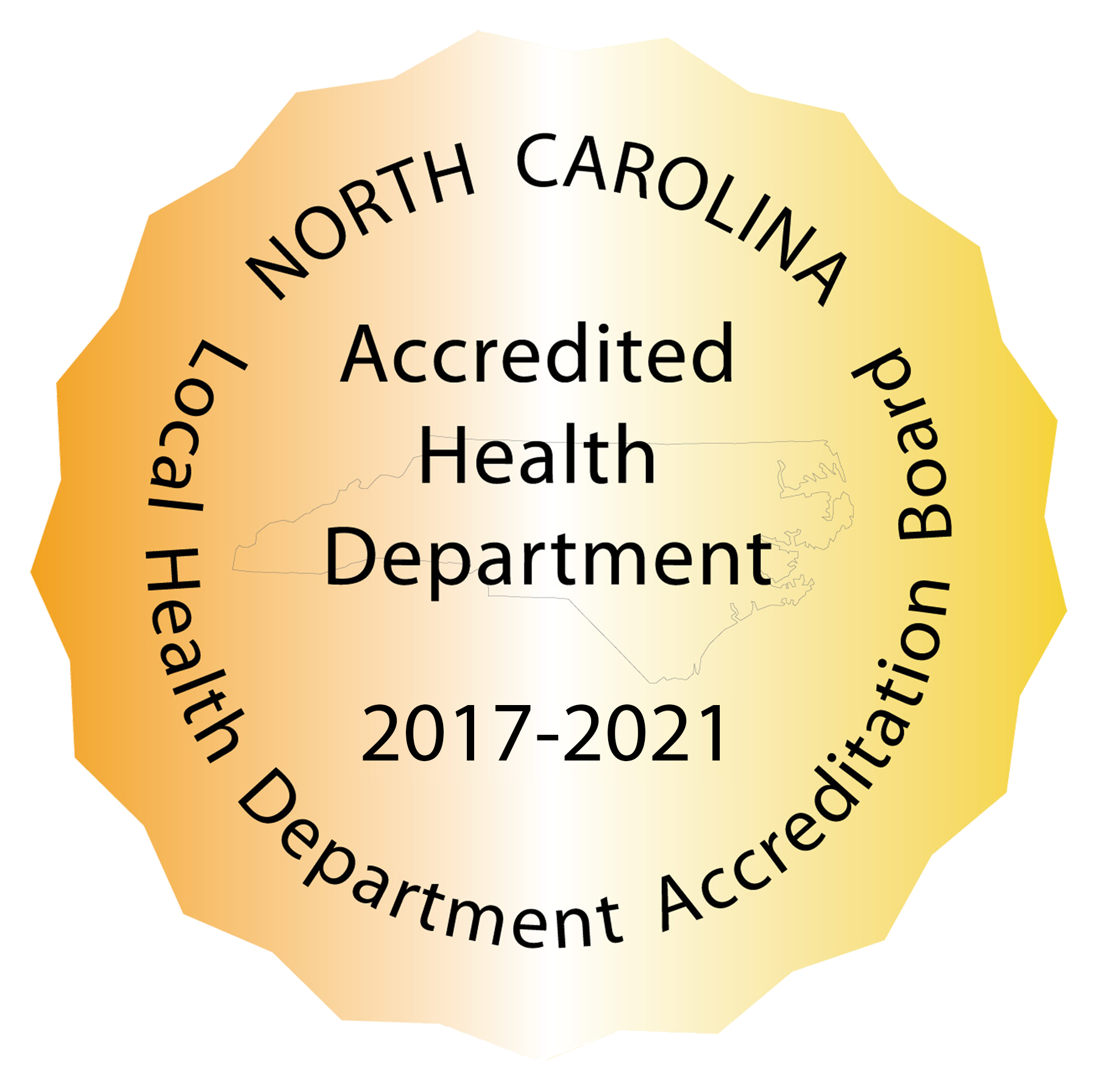 Accreditation is achieved by appropriately meeting a set of capacity-based Benchmarks as evidenced by documented completion of prescribed Activities. Benchmarks may be met by either direct provision or assurance (through contracts, memoranda of understanding, or other arrangements with community providers) of required services and activities.
Listed below are the accreditation time line for the Health Department. Harnett County Health Department: Accredited through the pilot process in FY 2005
Reaccredited in FY 2009
Reaccredited in FY 2014
Reaccredited in FY 2017
The focus of North Carolina's Local Health Department Accreditation (NCLHDA) is on the capacity of the local health department to perform at a prescribed, basic level of quality the three core functions of assessment, assurance, and policy development and the ten essential services as detailed in the National Public Health Performance Standards Program.
The program focuses on a set of minimal standards that must be provided to ensure the protection of the health of the public, but does not limit the services or activities an agency may provide to address specific local needs.
The program comprises three functional components:
An agency self-assessment, which includes 41 benchmarks and 148 activities
A three day site visit by a multidisciplinary team of peer volunteers, and
Determination of accreditation status by the North Carolina Local Health Department Accreditation Board.
The program process is adjudicated by an independent entity, the North Carolina Local Health Department Accreditation Board. Its members are appointed by North Carolina's Department of Health and Human Services Secretary. The Accreditation Administrator (AA), within the North Carolina Institute for Public Health, serves by legislative mandate. For more information click here to view the NC Accreditation web site.