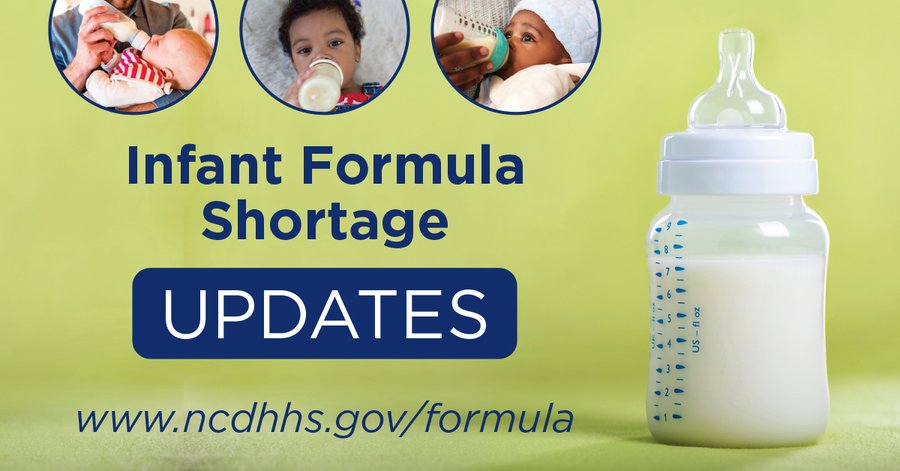 The Harnett County Health Department's Women Infant and Children(WIC) program is closely monitoring the infant formula shortage situation. During this on-going shortages, our top priority is to help families' access safe, healthy feeding options for their infants.
If a family is not able to find formula for their child, they should work with the child's health care provider to determine the best feeding plan. Families who participate in the WIC program will need to purchase the formula assigned to their benefit packages.
For WIC families with questions or concerns please call our WIC office at 910-893-7570.