Tucker Coombs appointed to U.S. Senate Page Program
At the August 15 regular meeting, Harnett County Board of Commissioners presented Tucker Coombs a proclamation honoring his recent appointment to the United States Senate Page Program.
North Carolina Senator, Richard Burr, formally appointed Coombs, a local student at Harnett Central High School, to serve as a United States Senate Page for the Fall Semester of 2022.
As one of thirty students selected across the nation to participate in this program, Coombs will have the unique privilege of working on the Senate Chamber floor in midst of the legislative action.
The United States Page program allows students to continue their education in the very prestigious and intense United States Senate Page School in the morning and then serve in the Capitol during the workday.
Chairman Weatherspoon congratulated Coombs on his appointment. "Through dedication and commitment, Tucker has received this great honor. Our County Commissioners are proud of his hard work and commend him on his outstanding achievements and inspiration to youth in Harnett County and across the state of North Carolina."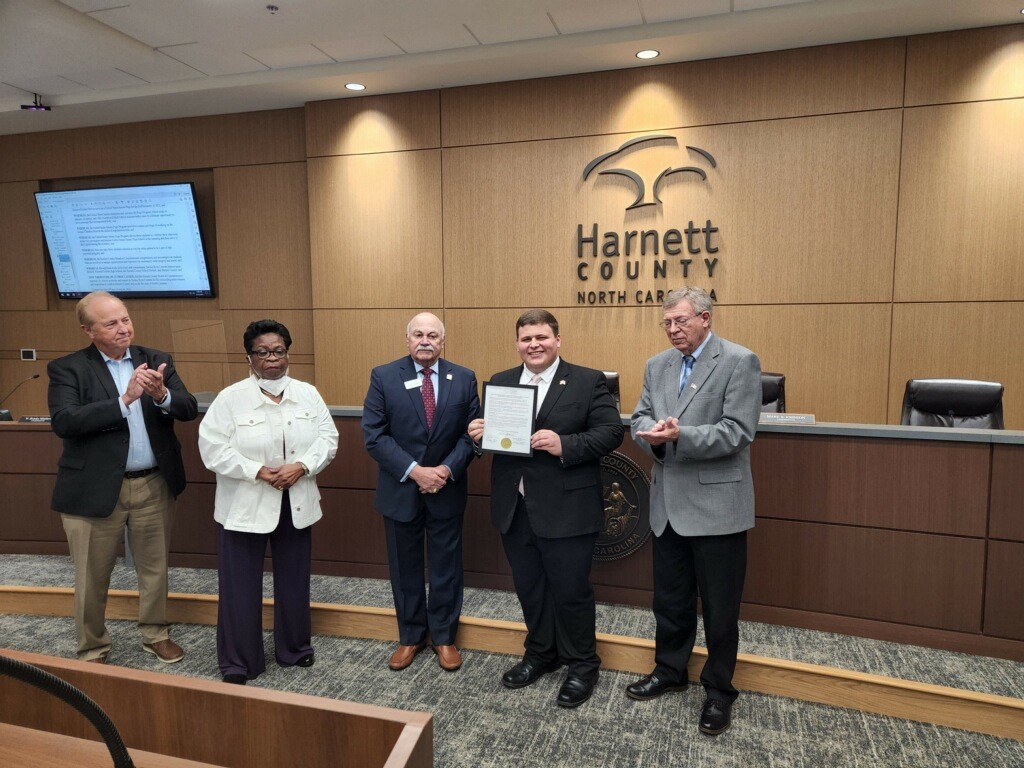 Pictured Left to Right: Commissioner Brooks Matthews, Commissioner Barbara McKoy, Chairman Lewis Weatherspoon, Tucker Coombs, and Commissioner Mark Johnson.