School Bus Safety Program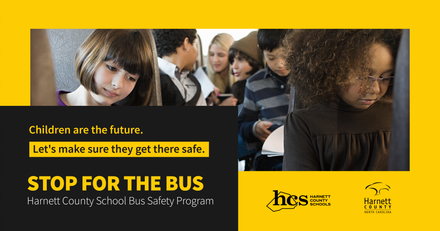 With North Carolina's first stop-arm safety program, Harnett County is taking action against dangerous driving around school buses. School buses in the district are equipped with stop-arm cameras to detect the license plates of drivers that illegally pass stopped school buses and put our kids at risk.
Make sure you know the North Carolina school bus stopping law. Stop for the bus, so our kids get to school safe.
N.C. School Bus Stop Law
All drivers must not only be aware around school buses, but also know the law of the road.​
If you're not sure when to stop for a school bus, check out the video below.
Drivers should also learn the flashing signal light system that school buses use to telegraph their actions.
Yellow flashing lights indicate the bus is preparing to stop to load or unload children. Drivers should slow down and prepare to stop their vehicles.
Red flashing lights and extended stop arms indicate the bus has stopped and children are getting on or off. Drivers must stop their cars and wait until the red lights stop flashing, the extended stop-arm is withdrawn, and the bus begins moving before they can start driving again.
Other Tips for Drivers
​School Bus Safety for Students
Teach your child the importance of school bus stop safety by checking out these do's and don'ts.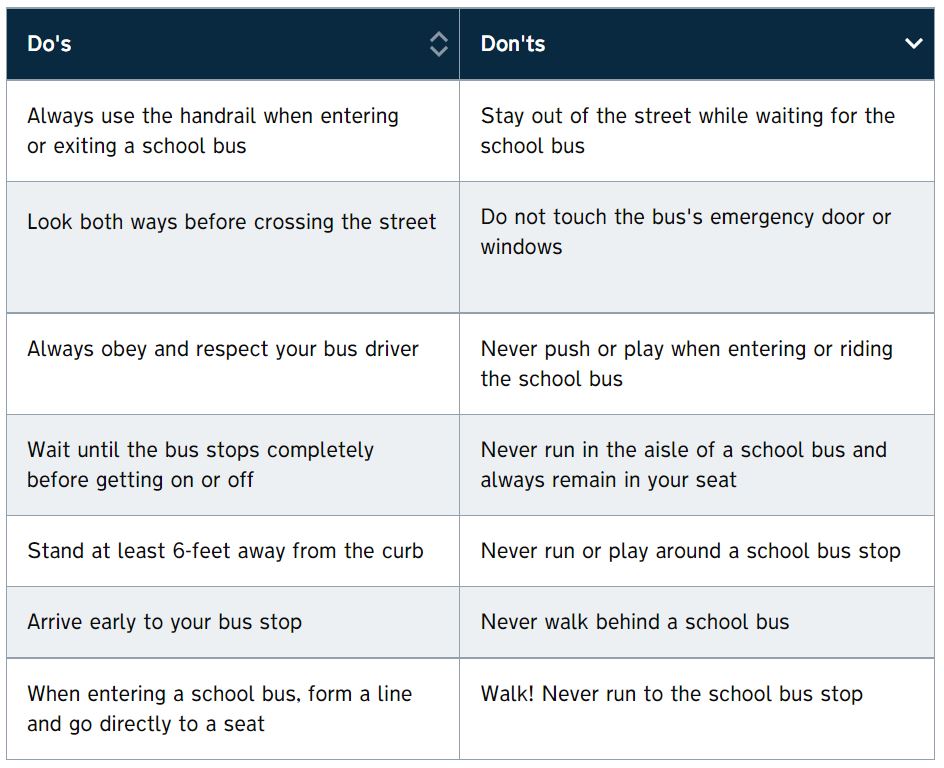 Source: N.C. School Bus Safety Web​ ​and National Highway Traffic Safety Administration​.​​