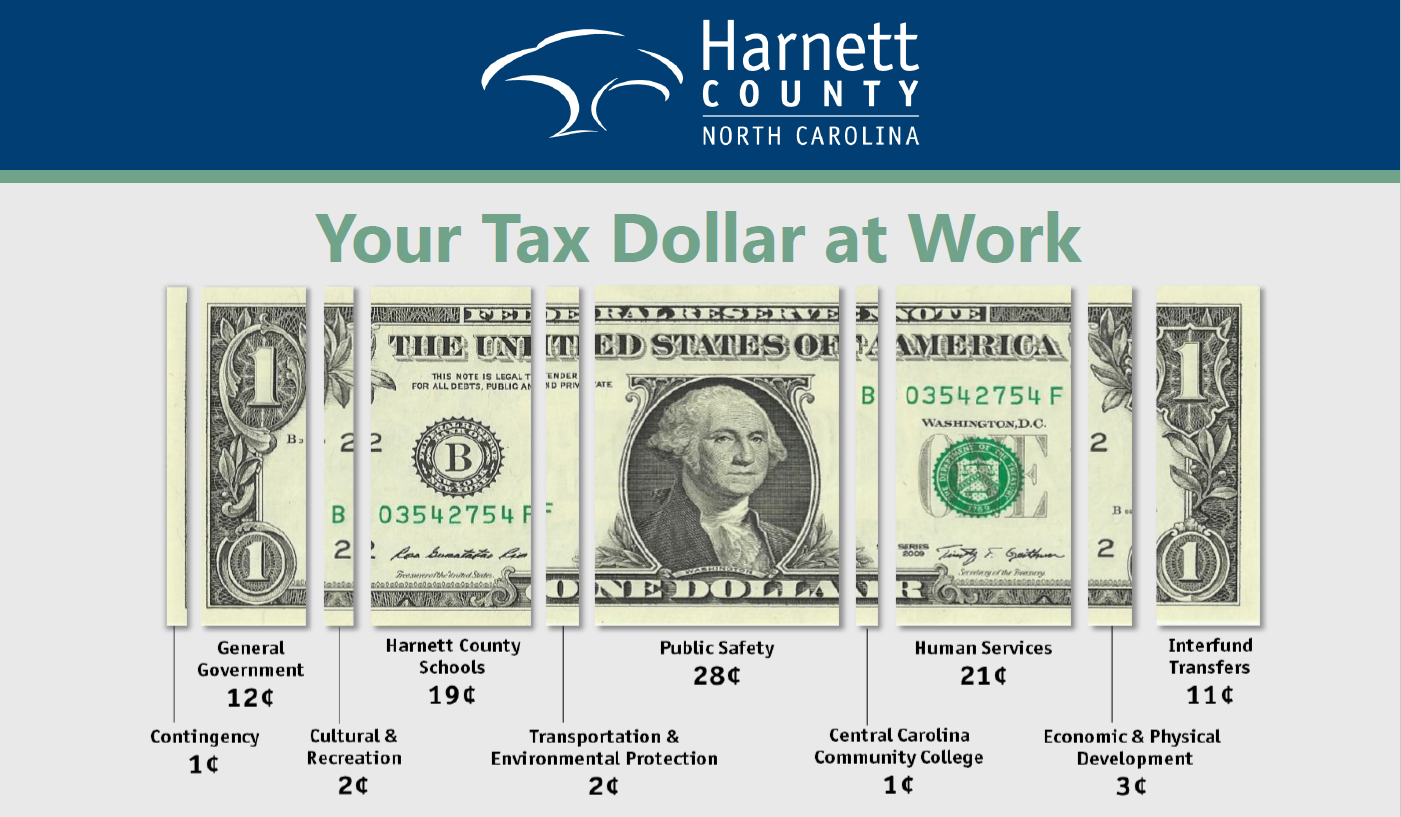 Most of the spending decisions for Harnett County occur within the General Fund. The funding sources for the general fund include:
Ad Valorem taxes
Intergovernmental revenue
Sales taxes
Departmental revenue
Investment earnings
Other local taxes and revenues
Here's an overview of the county's General Fund Expenditures and a breakdown of your tax dollars at work. Funding includes: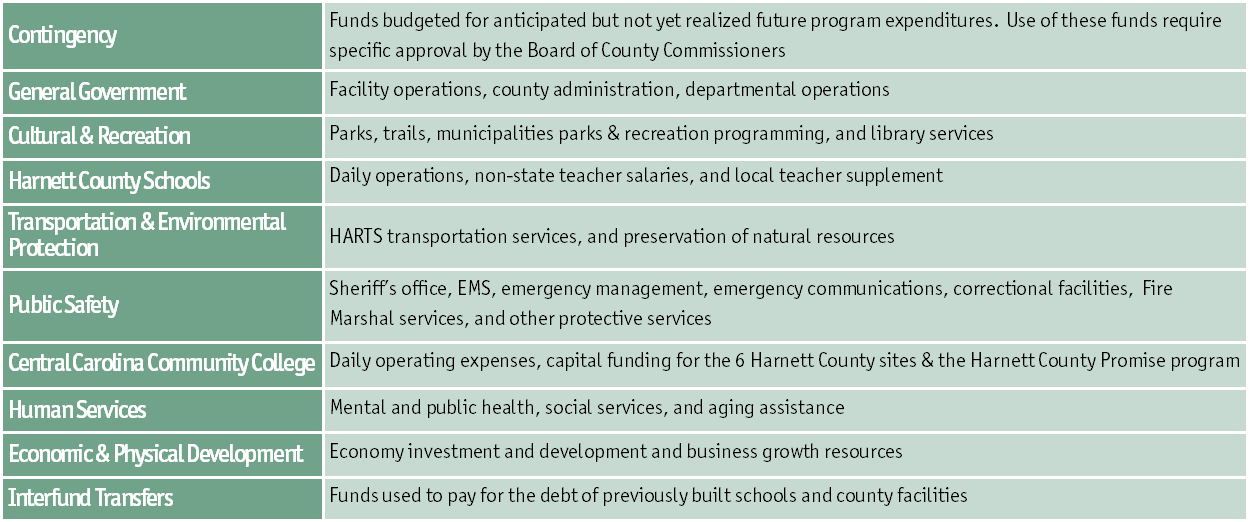 The Harnett County Fiscal Year 2019-2020 Budget was adopted by the Harnett County Board of Commissioners in June 2019. Learn more about how your tax dollar is spent by clicking here!