Pay Tax Bill Online
Credit Card Payments for Fees and Taxes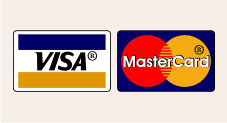 **To pay your taxes on-line, your browser must support SSL (Secure Sockets Layer) 128-bit encryption. Your browser should be Netscape, Microsoft Internet Explorer 4.0, or Firefox 1.0 or above.
Instructions for online payment service is below. Check under their logo for detailed instructions.
CLICK THE VDS LOGO BELOW TO PAY ONLINE.
To pay your tax on-line your web browser must support 128-bit SSL (Secure Sockets Layer) encryption. Browsers that are currently supported are, Netscape, Microsoft Internet Explorer 4.0 or above, and Firefox 1.0 and above. Additional browsers may work, but have not been tested. If you are not using a supported browser, or would prefer to pay your tax bill using a touch-tone phone, call 1-866-580-9996.
When you pay by Credit Card:
There is a convenience fee assessed for credit card payments. This fee is paid to CCPaymentService, not to the County. The amount of the fee and the total amount to be charged will be disclosed to you prior to you providing your credit card information. You will have the option to cancel the transaction prior to any charge being processed . If you elect to continue, your credit card statement will show two charges, one charge for the tax, the other for the convenience fee.
How does the system work?
You will be asked to enter the bill number or abstract number printed on your bill. Once entered, the system will gather information about your bill from the county tax system. The amount you owe will be displayed. Depending on your bill, you may be given the option to pay only a portion of the total amount due. Once you enter or accept the payment amount, the system will calculate the convenience fee and display it. The total payment amount, including the fee, must be approved before the system will continue. If you choose not to pay the fee, the entire transaction is canceled and no further action is taken.
Successful payments are updated on the county tax system immediately. If payment was for a DMV bill, any blocks will be removed from the NCDOT DMV system allowing the taxpayer to purchase their vehicle plates. *
* On rare occasions, the county tax system, and/or the NCDOT DMV system connection is not available, and updates are delayed.
Safe and Secure
CCPaymentService, in cooperation with Harnett County, uses the latest encryption technology, is certified by the Credit Card Association, and adheres to all government regulations. Payment over the Internet or phone is convenient, safe, and secure. If you prefer, you can go directly to our web site at www.ccpaymentservice.com/HarnettTax or pay by phone by calling 1-866-580-9996.
VDS, Inc. Frequently Asked Questions