Community Engagement
Harnett County strives to work collaboratively with residents and community organizations. Our County departments offer several community engagement opportunities that allow for citizen feedback. Click on the links below to learn more about our community engagement efforts.
Quarterly Information Sessions
The Public Information Office also hosts quarterly information sessions for County employees and citizens.
The Harnett County Manager's Office will host the next Citizen Information Session on Thursday, October 26 at 6 - 7:30p.m. in the Resource Center and Library training room at 455 McKinney Parkway in Lillington, NC.
The Citizen Information Session is an opportunity to provide Harnett County citizens with a chance to learn more about County initiatives, programs, and services. This is also an opportunity for departments to give citizens an update.
The following Harnett County Departments will present:
Animal Services
Development Services
Economic Development
This event allows Harnett County citizens to learn more about what the County has going on. Questions may also be asked at the conclusion of the presentation as time permits.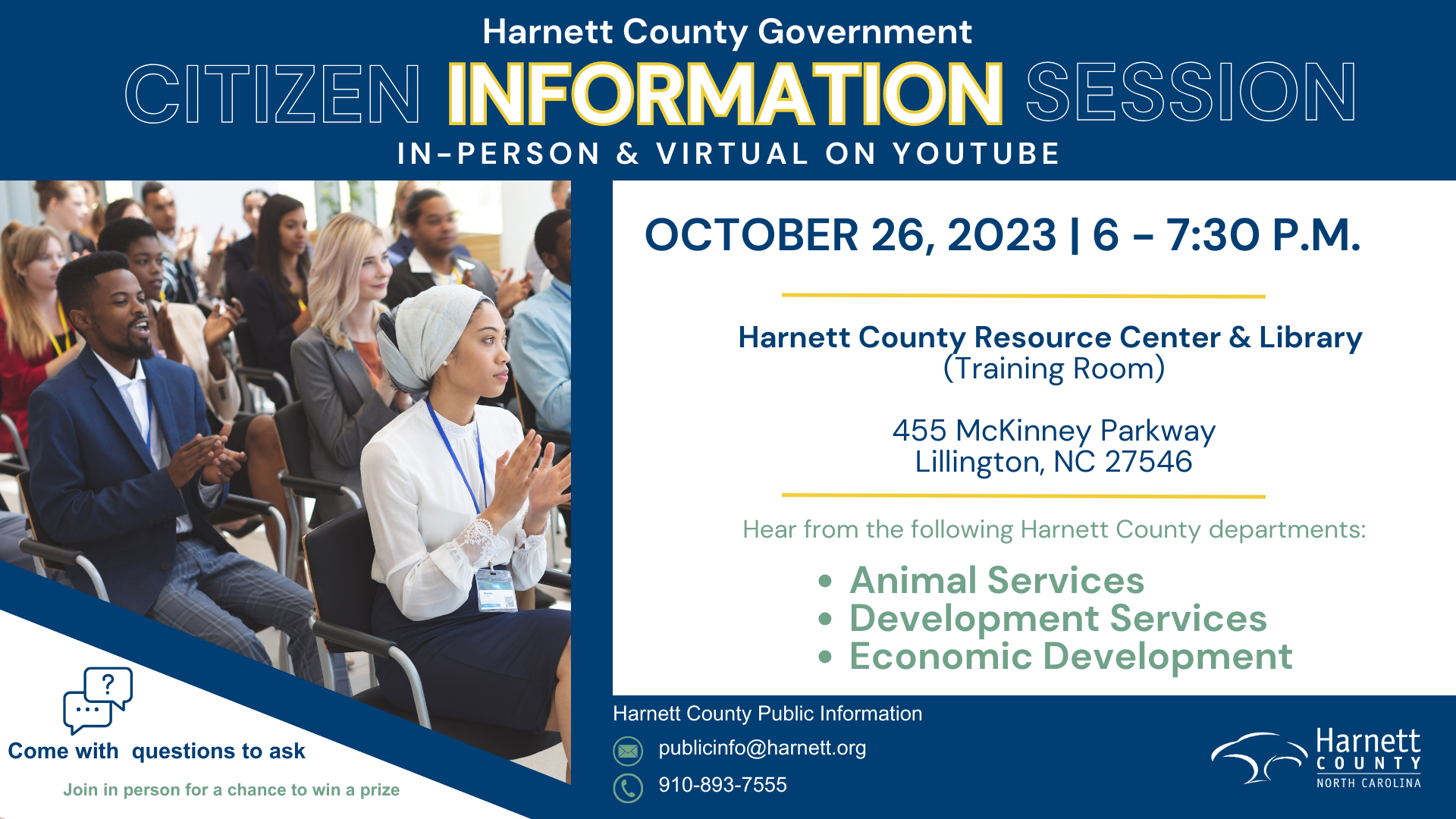 Click on the links below to view prior session presentations.