Family & Children's Medicaid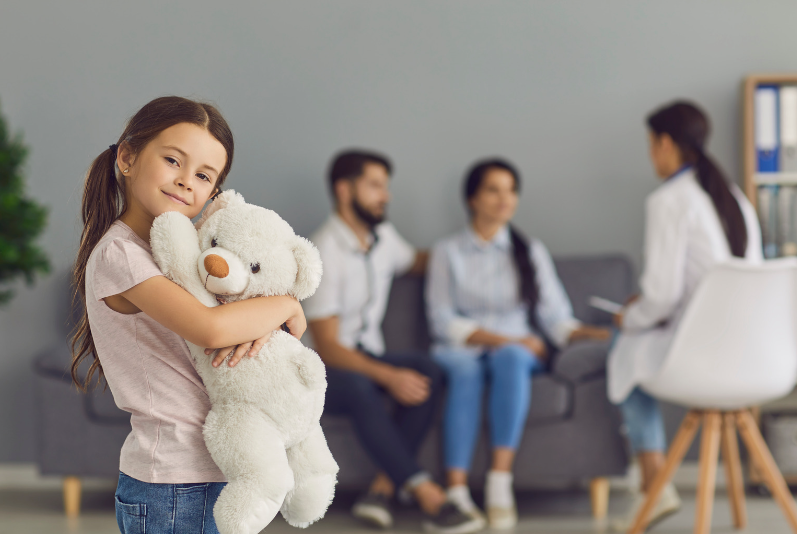 FAMILY & CHILDREN'S MEDICAID
Medicaid may be available to people who are:
Parent / Caretakers
Infants and children under the age of 21
Pregnant
Low-income individuals and families
Emergency Services
Resources
NC Medicaid Enrollment Broker: NC Medicaid Plans
NC Medicaid Ombudsman: https: Learn More About Medicaid
NC Manage Care Plans: View health plans | NC Medicaid Managed Care NC Medicaid Plans
To apply online now, click Here or Healthcare.gov
Print paper Application: English / Spanish
Apply in person at:
Harnett County Department of Social Services
311 West Cornelius Harnett Blvd.
Lillington, NC 27546
Medicaid Expansion begins December 1, 2023
To apply online now, click Here or Healthcare.gov
Medicaid Expansion Flyer: Click Here
Medicaid Expansion Newsletter: Click Here
Medicaid Expansion Essentials: Click Here
Medicaid Expansion FAQ's: Click Here
FAQ's
What is Managed Care plan and why something isn't being covered by Managed Care?
Managed care is where clients may choose a health plan and get care through a health plan's network of doctors. If something isn't being covered, you may call your Managed Care Plan, the Enrollment Broker or the Ombudsman.
Why did I get this DHB 2187 and what does it mean?
It is a form sent that is a notice of potential change in Medicaid Eligibility. It notifies the beneficiary of the right to allege disability and how to have their current benefits continued while a disability determination is made. It is sent out by NCFAST 180 calendar days prior to the end of the certification period.
What does MAFD cover?
The Medicaid Family Planning Program (FPP) establishes a system by which individuals, regardless of age, gender, or disability status, more easily access family planning and family planning related services to prevent/reduce unplanned pregnancies. FPP also includes Non-Emergency Medical Transportation (NEMT) for FPP services.
The following general services are covered through the "Be Smart" program when provided as part of a family planning visit:
• Preventive annual exam and six inter-periodic office visits (including counseling, patient education, and treatment)
• Specific laboratory procedures (i.e., pap tests, pregnancy tests)
• FDA-approved and Medicaid-covered birth control methods, procedures, pharmaceutical supplies, and devices
• Screening for HIV (Human Immunodeficiency Virus)
• Screening and treatment for specific Sexually Transmitted Infections (STIs)
• Voluntary male and female sterilization (in accordance with federal sterilization guidelines)
• Non-emergency medical transportation, as needed, to and from family planning appointments
What is TMA?
A beneficiary may receive up to twelve months of Transitional Medicaid (TMA) when ineligible for MAF-C because of new or increased income. The beneficiary must have been eligible for MAF-C in North Carolina in at least three of the six months immediately preceding the first month of ineligibility. There must be an eligible child receiving Medicaid.
The beneficiary must complete a quarterly Transitional Benefit Reports (TBR), DHB5082, to report gross earned income. NC FAST automatically generates the reports and sends via central print.
What is the NCF 20020?
The NCFAST-20020 is a prepopulated renewal form for the beneficiary to validate that current information remains the same or indicate changes and provide self-attestation of eligibility requirements, including income. It is used to help determine Medicaid eligibility.
Contact Us:
Intake phone number: 910-814-6597
Fax number: 910-912-1741
Email: dssmedicaid@harnett.org
Maria Almeida / 910-814-6842 / malmeida@harnett.org
Kimberly Bohren / 910-814-6652 / kbohren@harnett.org
Lori Crabtree / 910-814-6810 / lcoats@harnett.org
Yolanda Crocker / 910-814-6590 / ycrocker@harnett.org
Lynntara Cue / 910-814-6592 / lcue@harnett.org
Princess Davis / 910-814-6596 / pdavis@harnett.org
Melanie Driggers / 910-814-6600 / mdriggers@harnett.org
Mayra Franco / 910-814-6615 / mfranco@harnett.org
Catherine Jackson / 910-814-6603 / crjackson@harnett.org
Nikita McDuffie / 910-814-6802 / nmcduffie@harnett.org
Itasha McKethan / 910-814-6697 / imckethan@harnett.org
Tracey McLean / 910-814-6836 / tmclean@harnett.org
Christy Mitchell / 910-814-6807 / cmitchell@harnett.org
Eva Molina / 910-814-6849 / emolina@harnett.org
Lauren Morrison / 910-814-6631 / lmorrison@harnett.org
Star Ockletree / 910-814-6604 / sockletree@harnett.org
Kimberly Perez / 910-814-6595 / kperez@harnett.org
Danielle Raba / 910-814-6848 / draba@harnett.org
Brenda Sotomontalvo / 910-814-6563 / bsotomontalvo@harnett.org
Haley Stewart / 910-814-6698 / hstewart@harnett.org
Monica Stewart / 910-814-6559 /mdstewart@harnett.org
Sarah Thibodaux / 910-814-6830 /sthibodaux@harnett.org
Angelica Wood / 910-814-6850 / anwood@harnett.org
Sharanda Yarborough / 910-814-6804 / srwilliams@harnett.org
Tammy Harrington / Lead worker / 910-814-6827 / tharrington@harnett.org
Rebecca Coleman / Supervisor / 910-814-6612 / rcoleman@harnett.org
Alexandria Johnson / Supervisor / 910-814-6593 / amjohnson@harnett.org
Lori Craven / Supervisor / 910-814-6591 / lcraven@harnett.org
Tracie LeCesne / Program Manager / 910-814-6572 / tlecesne@harnett.org